ABOUT GENESIS
Growing up on 13 acres in the small town of Dixon, IL, Genesis Hey Krick was given the chance to live off the land and appreciate the simplicity of the profound changes around her. From learning about nature, to experiencing the seasons and climbing to the tops of the pine trees, Genesis developed a love for everything the world had to offer around her. As the first born, leadership and drive came natural to Genesis. She innately had an awareness that life was full of possibility. There were so many things to aspire to be, so much to try, and so much to risk. Life was exciting and Genesis realized at a young age that the world was her oyster. She moved from Dixon to Chicago to follow her dreams of changing lives. She didn't realize it at the time, but with her drive, motivation and love for people, doors would be opened that never seemed possible. From working with underprivileged kids, to facilitating workshops for corporations and small business owners, Genesis gave individuals a new outlook on life and created strategies that would ultimately provide means to cast a new vision by implementing new action plans.
In 2011 after moving to California from Chicago, Genesis discovered she was pregnant with a beautiful baby boy and returned to Dixon, IL in 2012 to be with her family. She became a single parent and achieved a new set of skills from parenting on purpose to creating a balance of life and working hard to be the best mama possible. She found that many parents struggled with raising children and working at the same time and was therefore, able to create many successful workshops on how to set goals, manage time wisely, and build a business while also raising children.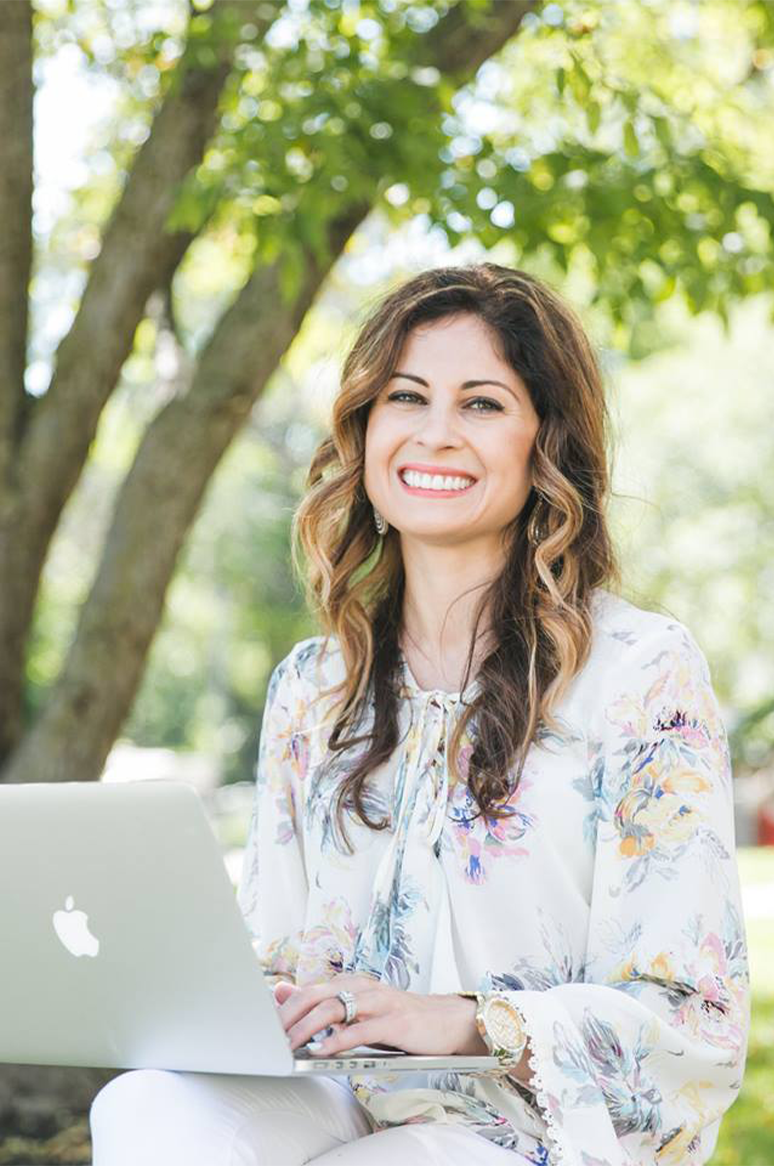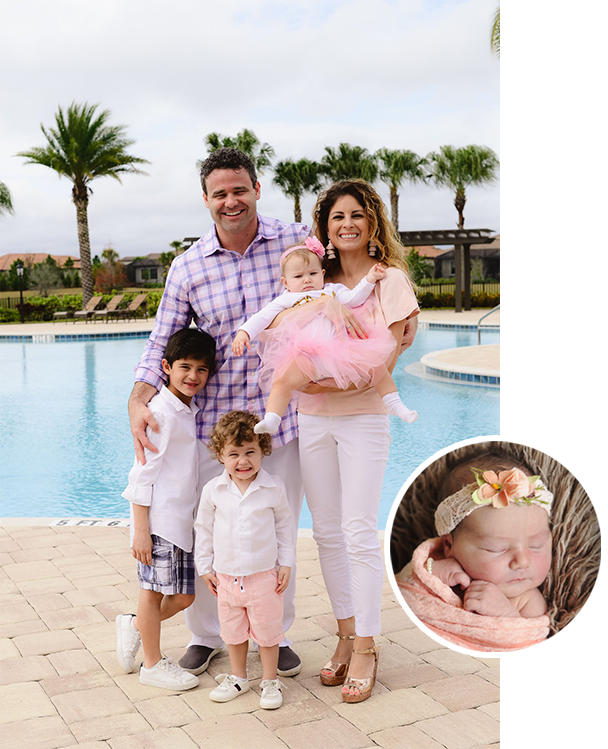 She met her future husband in 2013 whom she married in 2015 and today they have added three more children to the mix for a total of 4 children, 2 boys and 2 girls!
LIFE IS BUSY BUT SO FULFILLING!
Genesis Hey Krick has been involved in the personal growth and development industry for over ten years and prides herself on helping individuals create successful lives through "time focus" and "prioritizing strategies". She thrives on helping others achieve a balance of their personal and professional life and is diligent about encouraging busy working professionals to share their gift/message with the world.
She has attained an undergrad in Marketing and Master's in Organizational Leadership. She is also a certified life and career coach and has worked across the spectrum with a focus on career development and setting life goals for her clients. She currently works one-on-one with individuals helping them to get clarity, create goals, strategic plans and time management skills and provides group coaching. Her deepest passion is her speaking and she has inspired 1000's of individuals through her motivational engagements.
She is a chocolate addict, loves to run, especially marathons, and can't get enough of her kids! She has written books since she was little and loves to journal and create content that inspires individuals to grow and thrive everyday!
She has written three books, Unleash Your Potential, an action guide for success, Hey do you need Exposure, a book on how to create online videos, and Shine On which is a 60-day devotional. She has also been a part of 2 collaboration projects called "Full-time mom," and the "21 Day Success Plan."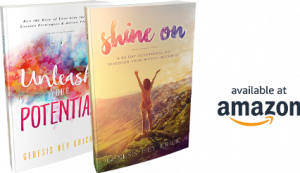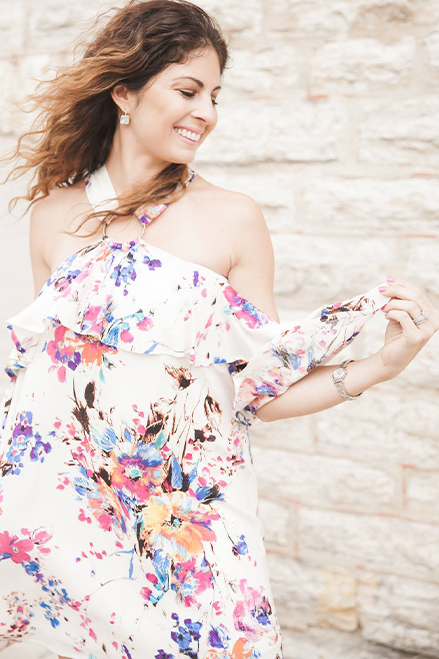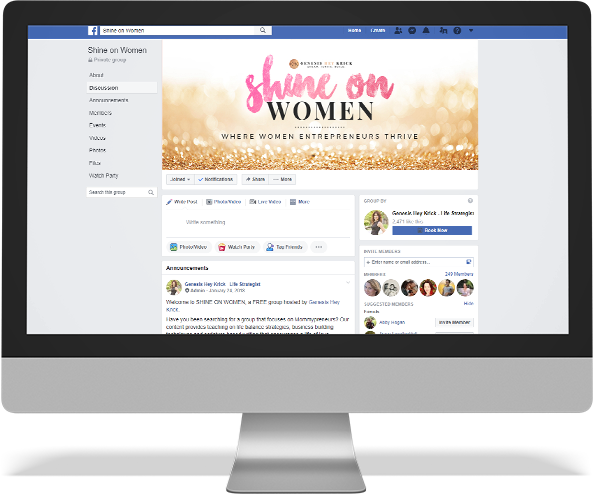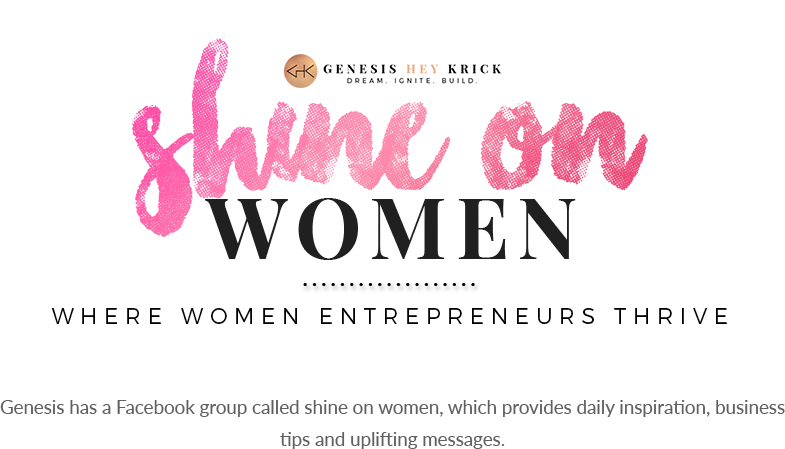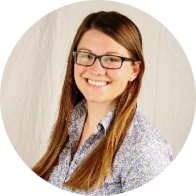 I had the pleasure of hearing Genesis speak at the Working Women of Tampa Bay Conference in 2019. She was engaging, insightful and truly impactful to our audience. Genesis shared the importance of knowing our value and also knowing how to advocate for the things we need to be successful in both personal and business relationships. I would recommend Genesis as a business or motivational speaker at your next event!
Amanda Jacobson | Women's United Affinity Manager at United Way Suncoast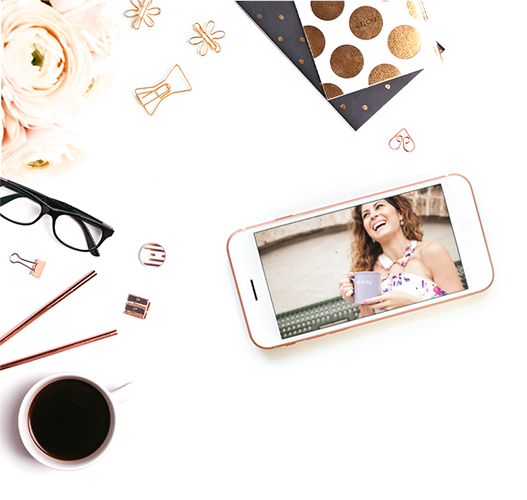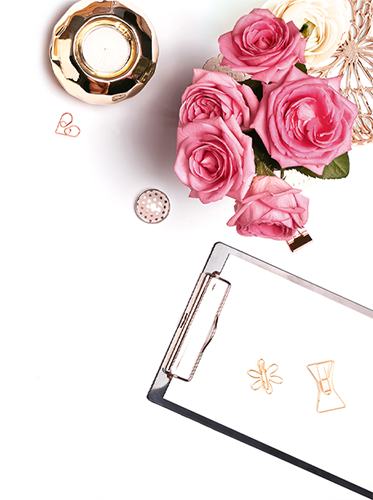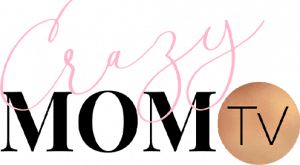 ENJOY

WEEKLY

EPISODES OF GENESIS
sharing her insights on dealing with the craziness of motherhood, business building and more.
BOOK GENESIS
TODAY!
I look forward to facilitating unforgettable leadership coaching for your organization to build leadership within, accelerate your vision for success and create exponential growth.

1.815.440.4812