BOOK GENESIS
TODAY!
I look forward to facilitating an unforgettable event for your organization to build leadership within, accelerate your vision for success and create exponential growth.

1.815.440.4812
Feel free to call us or complete the form below.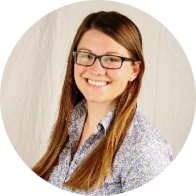 I had the pleasure of hearing Genesis speak at the Working Women of Tampa Bay Conference in 2019. She was engaging, insightful and truly impactful to our audience. Genesis shared the importance of knowing our value and also knowing how to advocate for the things we need to be successful in both personal and business relationships. I would recommend Genesis as a business or motivational speaker at your next event!
Amanda Jacobson | Women's United Affinity Manager at United Way Suncoast